Maddie's Do You Know - Cycle Helmets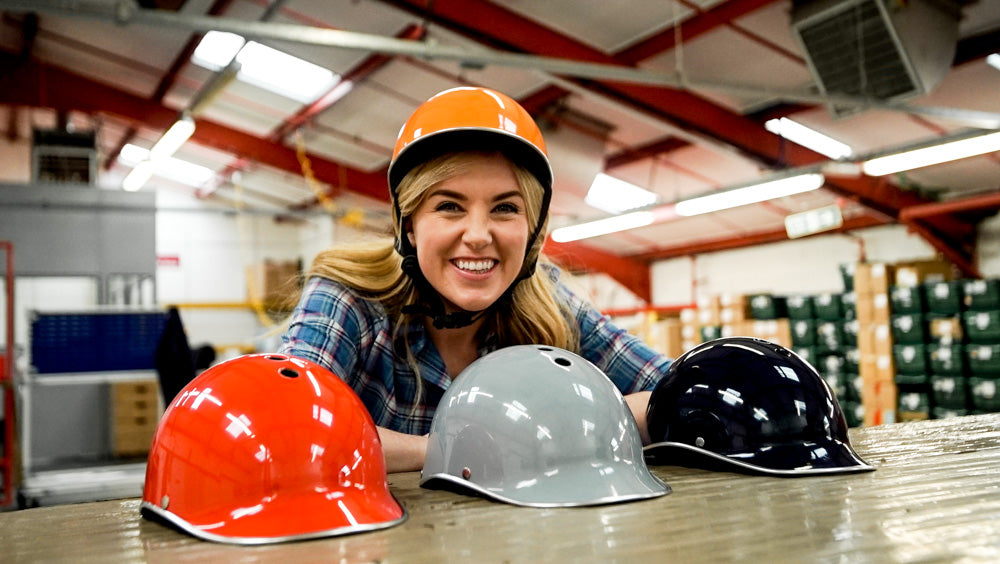 Tune in to CBeebies for "Maddie's Do you Know" Tuesday 21st April at 4.20pm. Maddie learns how a bird builds its nest and how a bike helmet is made at the Dashel Factory. If you miss it, then it's available on BBC iplayer too.
Recently (before the lockdown of course) Maddie Moate from the Cbeebies TV series, 'Maddie's Do You Know?' came to visit one of the Dashel factories. Maddie was there to see how carbon fibre cycle helmets are made. We've always loved her programmes so it was great to see an episode being put together. Her special camera showed us carbon fibres in a way we'd never seen before.
Whilst the small size of the carbon fibre helmet featured in this episode, fits children from age four upwards – Dashel realised parents needed a price point more suitable for growing heads! Something that is impossible with a carbon fibre helmet.

So, Dashel set to work creating a children's version of its Re-Cycle helmet, which uses recycled plastic and is itself recyclable at end of life. Dashel's Kids Bike and Scooter Helmet has launched today. The safety results are as good as a carbon fibre version. It would have been printed, but this was impossible due to lockdown. So we have developed a range of stickers. All made in the UK too. A fun indoor activity until its time for the daily bike ride. We hope you like the new colours for kids! These will be delivered in early May but you can purchase them now.