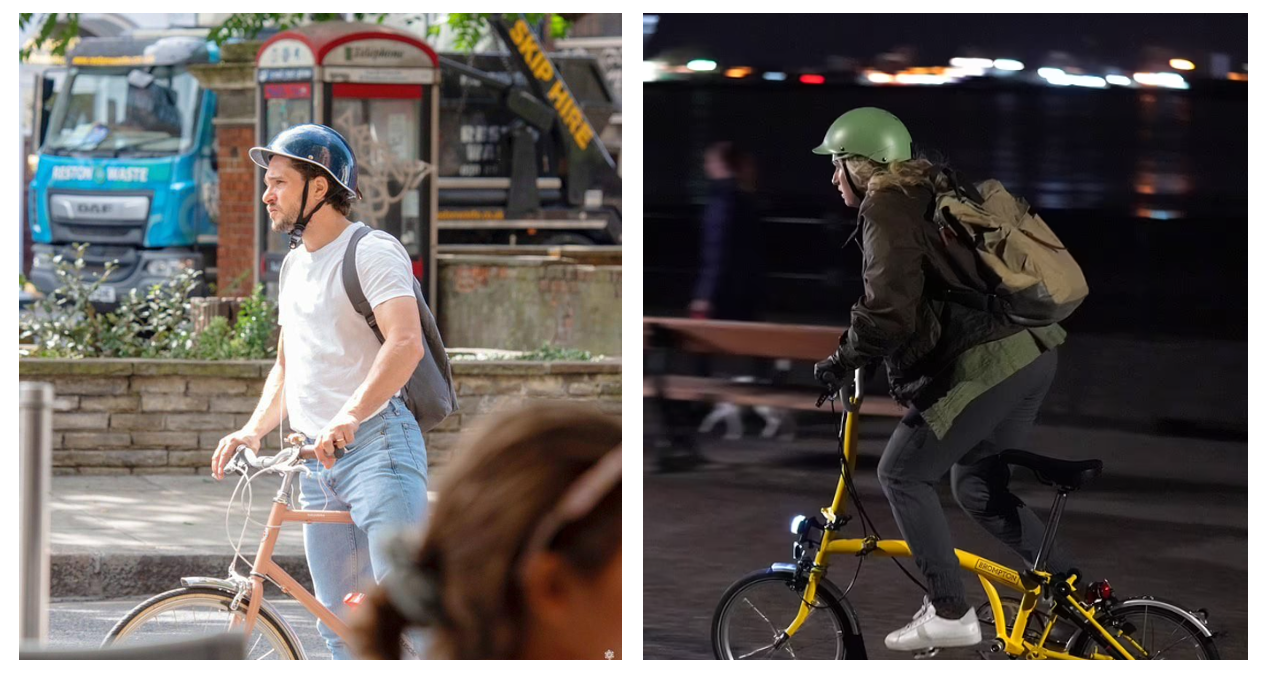 Here are some famous faces, who have been spotted out and about wearing their Dashel Helmet. Let us know who you see wearing a Dashel...
Rebel Wilson
We were delighted to see Rebel riding her yellow Brompton and looking super stylish in her sage green Dashel. She was spotted in London and Merseyside whilst filming scenes for British independent film, The Almond and the Seahorse.
Saoirse Ronan
Award winning actress Saoirse was spotted enjoying the August sunshine in London while wearing her Navy Dashel Re-Cycle helmet. One of our best selling colours!  
Steve Fletcher
Best known as the horologist (a person that makes or repairs clocks and watches) on BBC series The Repair Shop, Steve Fletcher recently took up cycling again. It is no surprise that as a fan of craftsmanship, he loves our Carbon Fibre helmets! Pictured here wearing our classic Racing Green. 

Joe Wilkinson
Our Operations Director spotted Joe wearing his white Dashel helmet as he joined fellow comedian David O'Doherty to explore sunny Suffolk in episode 4 of C4's Along for the Ride.

Kit Harrington
Propelled to fame as Jon Snow in Game of Thrones. The first time we realised he'd bought a Dashel was when he was photographed cycling and shopping around Notting Hill on his Tokyobike.
Sandara Park (stage name Dara)
South Korean K Pop legend Sandara recently bought one of our carbon fibre helmets. She tried the red but settled on our classic racing green, as seen in episode 454 of local entertainment show Home Alone!
Ellie Harrison
The lovely Ellie was wearing a sage green Dashel when she and Matt Baker explored a new Warwickshire greenway in a recent episode of Countryfile on BBC1. 
Ed Gamble
Ed posted on Instagram, standing alongside his bike and Blue Dashel helmet with pint in hand "Don't remember being happier" :-)
Richard Ayoade
Richard can be spotted wearing our white Carbon Fibre helmet during the 60 second HSBC film 'Mind your Business'.
Kendrick Lamar
Hip hop rapper and producer rode his bike in the video for 'Humble". Since then we've been told that he has bought a Dashel. It has yet to make it onto a video though!
Ralph Fiennes
Voldermort bought a black one! Sadly no photos yet...